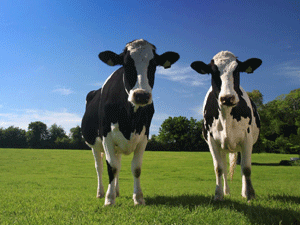 Whether you are a dairy farmer, crop producer or a grower of bedding plants, when your living is at stake, the right protection can provide you with peace of mind and the cover you need should the worst happen.
We are well aware that a one size fits all approach to farm insurance simply won't do for everyone. Some people have to invest more in livestock than others. Farmers will also have to cover employees in some instances so it's best to ring a broker to ensure you have everything covered.
Farm insurance is still a type of business insurance so equipment, employees, public liability all have to be covered.
Couple of important elements of Farm Insurance?
I live on a farm so I know the best policy for me. That might not be for everyone but it's a good one for me personally. The following are just a few features you might wish to include in your own farm insurance policy:
Buildings and equipment cover – farm buildings, vehicles and equipment are crucial to your operation, and without insurance, would be very costly to repair or replace.
Livestock cover – protection against diseases such as Foot and Mouth and TB.
Public liability cover – public, product and employers' liability insurance providing cover up to €10million.
Environmental liability cover – with an increasing number of environmental regulations to meet, we can find cover which protects you from clean up costs if you are accidentally liable.  
I used FBD for my policy and I have no interest in changing so far.