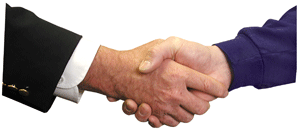 Professional indemnity insurance or PI insurance can provide the protection you need against potentially damaging claims brought by clients you have completed work for.
Compensation and legal costs arising from making a mistake or providing incorrect advice during the course of your work can be extremely damaging and expensive.
Why might you need professional indemnity insurance?
Not every business needs to worry professional indemnity insurance. However, if you do any of the following, this is protection you should think seriously about:
Manage or handle sensitive data for a client
Provide clients with advice
Have responsibility for a client's intellectual property
Provide professional services which could result in a client's financial loss or fall short of their expectations