No one likes to consider their own mortality, but with life so full of uncertainties, it pays to put protection in place. Tragically, it is often when everything seems to be going well that the worst can happen. If your family were to suffer financially if you were no longer around, life insurance is an investment you should seriously consider.
Finding the best policy for you
This insurance provides an effective method of protecting your family from an uncertain financial future. If you were no longer around, would the remaining household income be sufficient to cover the cost of mortgage repayments, university fees and household bills?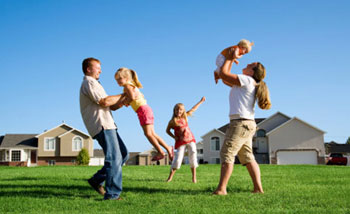 Age – the older you are, the higher the risk of death. This will result in a premium increase.
Smoking – smokers can pay up to double the premiums of non-smokers; however, if you quit smoking and do not smoke for a year, inform your insurer and they may well reduce your premium.
General health – your family's medical history and pre-existing medical conditions will be considered and may well affect your premium.
Work and lifestyle – your premium is likely to increase if your work or lifestyle put you at a greater risk of death.
Example Costing for a 34 year old non smoker for Term Life Cover
| Lump Sum | Term of Payments | Cost of Payments P/M |
| --- | --- | --- |
| €500,000 | 35 Years | €36.52 |
Types of Life Insurance
Joint & Dual life policies
Joint and Dual life policies usually cover two people's lives. This insurance is more affordable to couples as it is cheaper than taking two separate life policies. A joint life policy is paid out after the first spouse dies.
This is why you will find that when it comes to life policies, most couples take one joint life policy. The reason is that it is cheaper and has less paperwork.
Term Life Insurance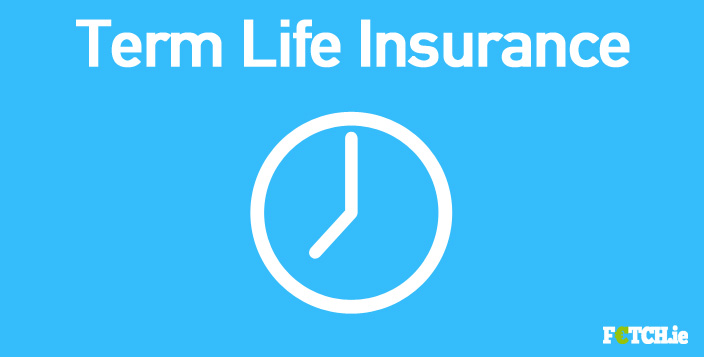 Life insurance is the kind of insurance that pays your family a lump when you die. Your family can be able to use this money to take care of bills as they need it most at this time. If you are thinking of the kind of insurance cover you should take, you might want to consider the Term Life Insurance policy.
Term Life Insurance is life insurance that covers you for a specific period that you agree upon. In case you die during this time, the amount insured will be paid to your beneficiaries. This kind of insurance is important especially if you have people who depend on your income.
The Term life Insurance policy has some benefits that you can also add if you do not want the life cover alone. It provides a range of covers to protect your family's future income.
Under the Term Life Insurance cover, you will have financial cover against:
Death
Specified Illnesses
Time you spend in hospital
Accidents
The benefits available under the Term Life Insurance plan that you can add to your cover are as follows.
Life cover – Here, your family will get paid an agreed amount upon your death.
Specified Illness cover – Under this benefit, you will be paid a lump sum if you are diagnosed with one of the conditions covered. You and your family will also be given partial payments on some of the medical conditions. Some of these illnesses include cancer, stroke and others that have permanent symptoms.
Hospital cash cover – Here you will be paid a daily amount for the time you spend in the hospital getting treated.
Accident cash cover – If you happen to get involved in an accident and are unable to work, you do not need to worry. Our accident cash cover will ensure that you are paid a given amount during the period you are not able to work. The amount is paid on a weekly basis.
Guaranteed cover again – This benefit allows you to change your cover to a different guaranteed plan during the duration of your plan. You can do this without having to give any information concerning your health.
Inflation protection plan – This cover allows you to increase your cover yearly by the inflation rates.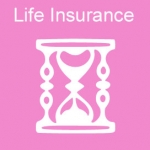 When you choose the Term Life Insurance plan, you do not need to worry about payment as there are flexible payment plans available. You can choose to be making your payment every month, three months, and six months or yearly depending on what is comfortable for you.
However, you will need to be over 18 years for you to apply for this cover. The cover is available for a minimum of 2 years and a maximum of 40 years. You cannot apply for the Term Life Insurance plan if you are over the age of 80 years. Once you attain the age of 80, you will no longer be protected under the cover. Also, once the given period expires, you will no longer be covered, and you will need to take another insurance cover again.
There are some vital concepts you will need to know about the Term Life Insurance plan
The amount is only payable if you die during the time you are still covered.
The minimum age for you to apply for the insurance cover is 18 years, and the maximum age is 77 years.
The amount you agree to pay will remain constant unless you choose the inflation protection option.
The insurance cover will expire if you fail to pay your premiums. The money you will have paid for the period until you were unable to make your payments will also not be refunded to you.
The amount insured will not be paid in certain circumstances. For instance, if you do not give full information regarding your health, occupation and any other risk factors associated with your life, no payment will be made.
A Term Life Insurance Plan is not a savings plan and as such you cannot cash it out.
The Term Life Insurance Plan will cover you for the period you choose. You must decide beforehand the benefits you want and the cover you need as long as you will be financially capable of making your payments.
Over 50's Life Insurance
Over 50's Life Insurance is a different plan from term or whole life insurance. It is basically a protection feature to cover bills and expenses for your loved ones once you have moved on. It's insurance payout to your family after you pass can be in the area of up to €25,000.
 Some of the best life insurance companies in Ireland