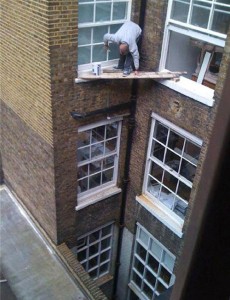 There are a range of life insurance policies on the market that pay a benefit on death. Some of these policies will offer more cover than others, but they'll cost more too. While we'd all love to be able to put cover in place that provides our loved ones with the greatest degree of protection, most of us also have to think carefully about a policy's affordability.
Hunting for the cheapest policy will always result in a compromise on protection, so it's essential we understand the balance between cover and cost to allow us to put the level of protection we need in place, without breaking the bank.
How much life cover do you need for particular income requirements?
Table Coming Soon
How much does this level of cover cost per month?
Table Coming Soon
What factors should you consider when determining how much to spend?
The greater the level of cover you require, the more you're going to have to spend. Here are five of the most important factors you should consider to determine the appropriate level of protection for you.
Replacement Income
An early death will drastically reduce your earning potential. A 35 year old earning €40,000 per annum will typically earn €1,200,000 before they retire. In real terms (including inflation), you can probably double that figure.
There are some pension policies that allow for the payment of a proportion of the policy holder's income on death; however, such policies are few and relatively far between.
To consider the level of replacement income your partner will need once you're gone, think about where their income will come from. Do they work fulltime? Will they rely on the state? Will they have dependents to look after? How much will they need to maintain a reasonable standard of living?
The cost of dependents
If you have children you should not only consider the cost of looking after them, but also the expense of their ongoing education. Paying for children to go to university can be a real struggle for a single parent family.
Mortgages and existing debts
If you have a mortgage on your property you may already have a mortgage protection policy in place. If not, your partner's ability to meet the cost of ongoing mortgage repayments is definitely something you should carefully consider.
Final expenses
There are also a number of costs associated with your passing. The costs of the funeral and other 'final expenses' can take a good chunk out of your savings. Working these costs into your level of life insurance cover will ensure your partner is not left out of pocket once you're gone. However, the more comprehensive your cover, the higher the premium – so don't pay for cover you can't afford.
Inheritance tax planning
It's also well worth considering the impact inheritance tax will have on your estate. If the value of the estate exceeds certain thresholds when it's distributed, your dependents will be exposed to tax liabilities which will reduce the inheritance they receive.
Our brokers are on hand to help you find a level of cover that matches your needs. For more information or for a no-obligation consultation to discuss your circumstances, please get in touch. Visit our brokers below:
Here's our broker of the month: