Life Insurance is a big deal, but, it can be a little confusing. There are all sorts of plans, so it can be hard to choose what's best for you.
What is life insurance, and how does it help you?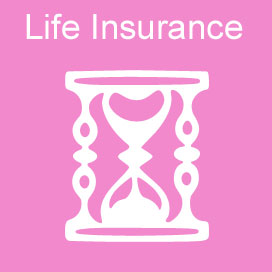 To put it simply, life insurance is a contract between you, and the insurance company. In the event of your death, that policy will pay out a sum of money. In some cases, the insurance may even cover terminal or critical illness.
In order to get life insurance, you'll need to;
Fill out paperwork and keep an open line of communication with the company you wish to join.
Be ready to give out personal information about you and your family's medical history, and possibly take an exam.
Do I have to have a medical exam?
When applying for life insurance, the provider will ask you about your health and your lifestyle. They may ask you to take a medical exam if;
You're a smoker.
You have pre-existing health problems, or have had a serious illness in the past.
You are overweight.
Your family has a history of serious medical problems.
If you have pre-existing health problems, or have an unhealthy lifestyle, they will probably ask you to take an exam. If you don't want to take a medical examination, then search for an insurance company willing to bypass that step if you can.
If you can prove you're healthy, chances are higher that they won't ask you to take an exam. However, they will ask to talk to your general practitioner, so be ready to agree to that.
I don't want a medical exam, what options do I have open to me?
There are two available options to consider. Term life insurance, and over fifty life insurance.
Term Life insurance is for the younger population. If you're healthy, they probably won't make you take an exam. It costs the insurance company money to have your doctor do paperwork, so they try to avoid doing it.
Over 50 life insurance is for seniors who won't do a medical exam. This type of plan will accept people who have health issues. Each company has standards though, so it's important to do your research.
What are premiums, and how are they decided?
Premiums are the payments you make. In the case of life insurance, premiums are decided based on your overall health. Lower premiums are given to healthier individuals, with a low risk of illness or sustaining injury.
Factors that may decide a premium are;
Your gender, age, weight, and lifestyle.
Your occupation. Dangerous ones tend to have a higher premium.
Family medical history.
If you do have a high premium, don't worry. There are things you can do to lower it. Try to eat healthful foods. Be active, watch your weight, and don't smoke. Drink moderately, and consider breaking bad habits that may impact your lifestyle negatively.
I'm married, should my spouse and I apply for joint life insurance coverage?
The answer for that is entirely situational. If something were to happen to the both of you, the family would only receive one lump sum. Another thing to keep in mind is that joint coverage isn't something you can split in half.
What this means for you;
Even if you divorce, you must both keep making payments. If one, or both of you doesn't pay the premium, you will lose your policy.
In the event of a payout, there could be disputes over who is entitled to the money. This is especially true if an ex-spouse remarries and has children.
Having separate policies avoids all of that, and you can be sure that the payouts will go exactly where they need to.
What does it mean to write your policy 'in trust'?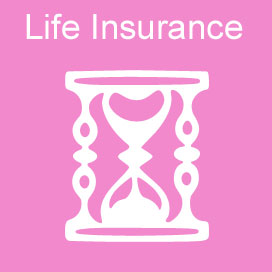 Writing a policy in trust, simply means that you are protecting your investment. If you do this, the people entitled to the insurance money will avoid paying taxes on inheritances. This will also protect the executor of your will, meaning they won't have to apply for grants that could take months to approve.
Some final things to keep in mind;
It's important to compare quotes from several different companies, and choose the one that best fits your lifestyle. You need to be open and honest, because if you aren't, your policy could be invalidated. That means that you won't be able to collect on the money when you, or your family needs it the most.