Did you know that when you purchase your home, not only will this be the asset you value most but it will almost certainly be the single largest purchase that you make. Owning a home requires you to carry homeowners insurance not only by your bank that is carrying your loan but because it makes repair or replacement affordable.
There is an unfortunate mistake that many homeowners make and that is not realising the value of their home and their possessions. Because of this, many people under insure their home and sadly, should something happen, they will be left with less than they had in the end.
There are certain things you need to look for when considering home insurance in Dublin. It is our goal to provide you with non biased advice and get you in touch with the best insurance companies in Ireland. Because there is no one type of insurance policy that fits all homes, you will need to consider several options to see if they apply to your needs. The following are some things to guide you in that direction so that you can develop a personalised plan that works for you.
What is home insurance?
This is an expense that you pay a company that charges you a fee to provide you with what is called an insurance policy. This policy states exactly what is to be covered should something happen not only to your home but on your property. The idea is to carry enough coverage so that for example, if you house burned down, you would be able to have a new one built equal to if not better than what you had to begin with.
As I mention before, not only is the insurance for things that happen to your property but things that happen on them. Of the things that can happen to your home, they are not limited to earthquakes, floods and fires but things like plumbing problems that flood your home, people accidentally injured and things of this nature.
Even identity theft – is something that you want to consider and may be covered by your home insurance in Ireland, you will want to make a point to ask about this.
Dwelling Protection – There are several things that fall into the coverage that this provides some of which are damage from a storm, fire of course as well as smoke and lightning
Guest Medical Protection – If you have family or friends staying in your home they are your guest and you want to make sure your coverage includes their protection should they accidentally become injured while on your property.
Personal Property – If you experience a theft, a fire or other losses that are covered, this type of coverage is for your possessions, your household items that were damaged or lost. It is not easy to come up with a value for some things but it is in your best interest to give it some thought and make sure your will be able to replace your lose with something comparable.
Personal Liability Protection – In the event that you experience bodily injury or your home is damaged by by someone other than yourself, this will protect and repair the damage done by others.
Additional Living Expense – If you have a loss of any kind that is covered under your policy and your home becomes uninhabitable, you have the peace of mind knowing that your living expenses for where ever you stay will be taken care of.
Extended Replacement Cost – In the event that you experience or suffer a loss that is covered this includes up to 150% of the limits of your policy. This can bring your a lot of peace of mind knowing if it comes down to larger needs that you are covered and don't have to come up with out of pocket money to manage it.
Another thing that you want to think about when considering home insurance in Ireland are the discounts that are available which will give your extra savings your would not normally get. The following are some of these type of discounts. Of course these can vary based on the state that you live in or where ever you live in the world.
Higher Deductible – The way this works is this, there is a set deductible for each policy and your premium is based on this and many other factors. You can choose to pay a higher deductible which results in the lower policy premium.
Protective Devices – There are discounts available for certain devices that you equip your home with such as but not limited to burglar alarms, smoke alarms, carbon monoxide detectors, deadbolts and more.
Gated Community – If you enjoy the protected feeling that many do by living in a gated community, you will find there are other benefits to this type of living. With your home insurance in Dublin you want to be sure to check and see if they provide you with a discount because of the added security that comes along with this type of location.
Fire-Resistant Construction Materials – If you had a say in the materials and chose these type of materials or the construction company used these types of materials, a discount may be allowed because the degree of damage done should be much less.
Newer Home – The may be some extra savings to be found for owning a newer home. This is something that you want to put on your list of questions to ask so that you don't miss out should you have purchased such a home.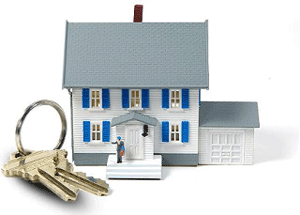 There is another way to get discounts on your premium and that is to combine your insurance policies. You could save yourself hundreds of dollars if you combine your home with your auto and possibly other policies.
Other things that are covered by home insurance in Dublin are for homeowners that are careful, replacement locks for your home if you find that your keys have been stolen, you can be covered for finding a leak if you suspect there is one even your pedal cycles can be included in your coverage depending on the company.
An Insurance agency should be one that understands that this will be a financial protection you purchase that is one of the most important you will afford. They need to take the time to go over every detail so that you can make the best informed decision to protect your investment.
My advice to anyone would be to make sure that you feel welcome, that you are dealing with professionals who are willing to search for the right coverage for you and your needs. There are so many companies out there to choose from and it can take some time to find the right one but in the end remember that it is your home on the line.
Finding a company that has the ability to do the research for you, on your behalf considering all your needs can be a match made in heaven and save you a lot of headaches. Not everyone has the time to sit down and make all those phone calls, to ask all those questions over and over again. The task of taking notes for each one and then sitting down to compare and come up with what you consider to be the best choice could take days, weeks, time that could be better spent.
When you are looking for home insurance in Dublin let a reputable and reliable company do the hard work for you. You should be able to sit down and give them your information and sit back and wait for them to call you with the details as to what your options are. After all, that is what they are in the business for and it can give you peace of mind that you can't put a price on by reducing the price on what you pay for your home insurance while getting the fullest coverage.